Colanghi Foundation Strategy & Design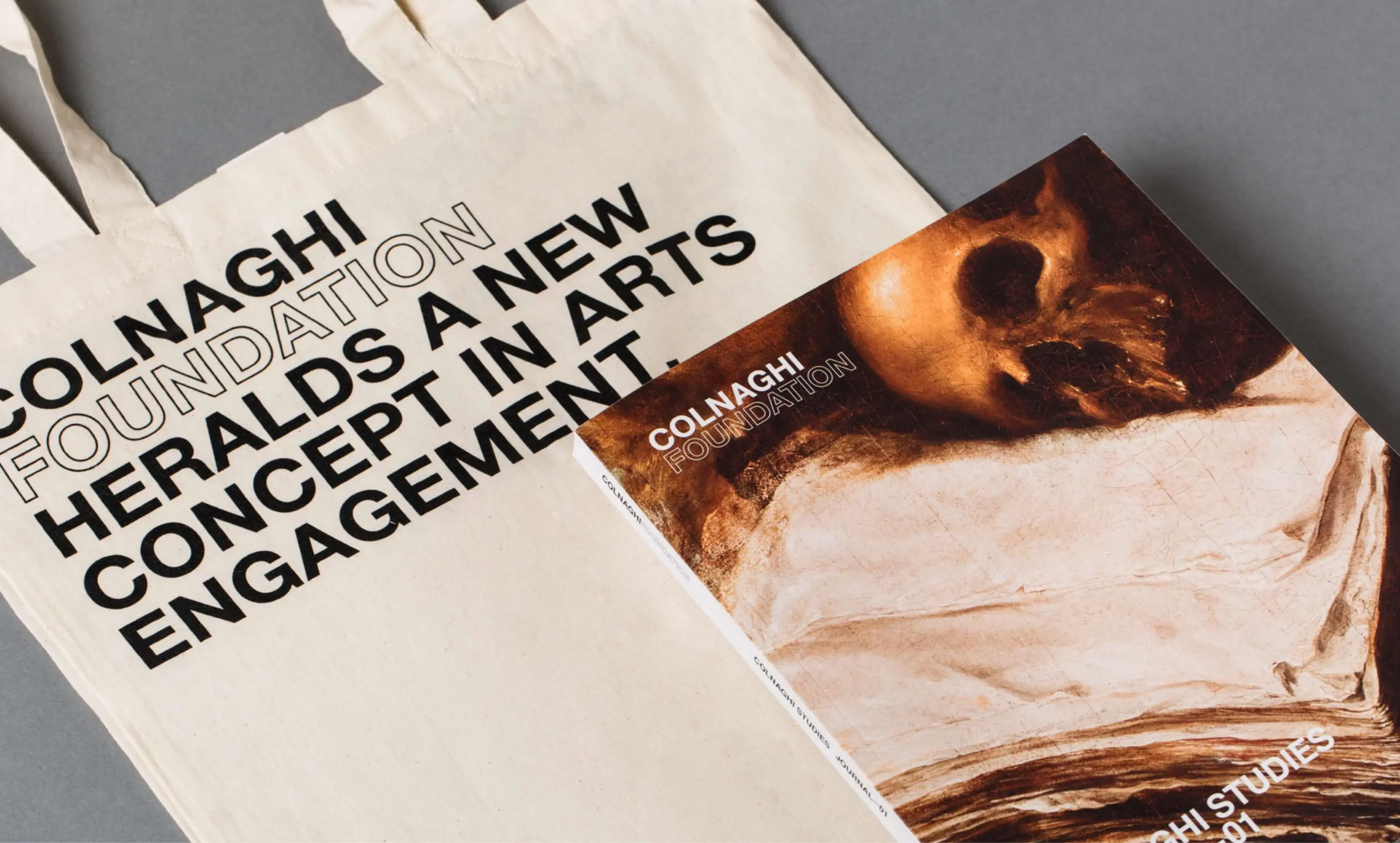 Services:
Branding Identity
Digital & Web Design
Content Strategy & Creation
About the project:
Under the command of the two Spanish art dealers with the strongest footprint, Colnaghi is rejuvenating the buying and selling of classic art. Why limit yourself to old ways of addressing the public? Why not resort to contemporary methods to communicate with the potential client? After their resounding arrival in 2015, Jorge Coll and Nicolás Cortés did not take long to stamp their transgressive stamp on the historic gallery: a rebellious spirit that we have been in charge of transferring to their online presence. From the redesign of its website to the creation of newsletters, Colnaghi has been modernized without losing any of its identity.
To talk about Colnaghi's current approach is to talk about Jorge Coll and Nicolás Cortés, a partnership that in Madrid continues to operate under the name Coll y Cortés and, in London, has adopted the well-established Colnaghi brand. Their business practices are full of freshness: theme parties, entertaining auctions, a certain extravagance, high doses of success and lots of fun. Our job has been to pour the style of the new owners while respecting the weight of the house: to offer a showcase adapted to the times for a true institution in the sector.
The priority in rethinking the website was to organize the content and give importance to the visual aspect. Thus, the first layer contains the different sections that the visitor can access; a classic typography headlines each entry, illustrated with a powerful image that occupies a large part of the space. The simple scroll allows a comfortable and attractive initial approach. Once inside the selected area, the information unfolds and unfolds for the reader's enjoyment. Thinking about the user's profile (very specific), we wanted to make it possible to zoom in on the works, hide the text or quickly access the information of interest. The elements appear according to the needs: nothing is missing and everything is arranged with the idea of facilitating navigation.
In addition, we dynamize the dialogue with the client through periodic newsletters. In them we use a specific language, with gifs and other "live" components. To celebrate and announce special events or actions organized by the gallery, we also created differentiated microsites. Finally: we conceived a separate website for the Colnaghi Foundation, an organization dedicated to spreading knowledge and increasing the love for 19th century art. In all cases, we start from a basic aesthetic that we customize: they are ramifications of the same concept.