NARCISO RODRIGUEZ ROUGE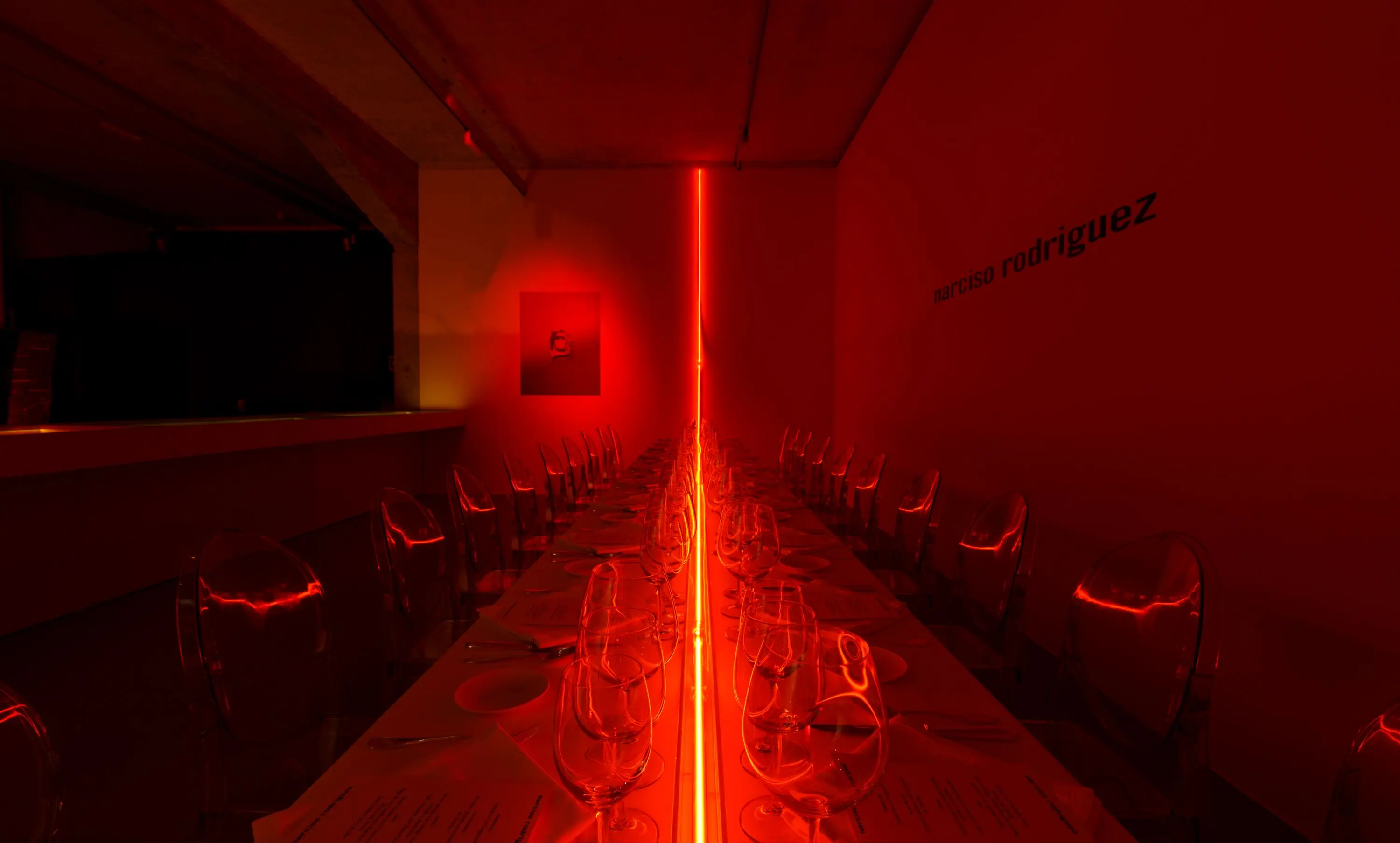 Services:
Brand Activation
Gifting
Packaging Design
About the project:
To introduce the new Narciso Rodriguez perfume, Eau de Parfum Rouge, we developed a red event. The place chosen for the presentation was the Ivorypress Gallery designed by architect Norman Foster which was dyed in red for the event. Everything was red, from the invitation to the last glass.
In the space, we created different interventions. In the patio, we placed two smoke machines to generate a photocall. From the tables we could see part of the gallery's art collection, illuminated with red lights. We also placed some red showcases in which the product was displayed on four textures: velvet, rose petals, lacquered paint and finally the perfume on the smooth background.