cancan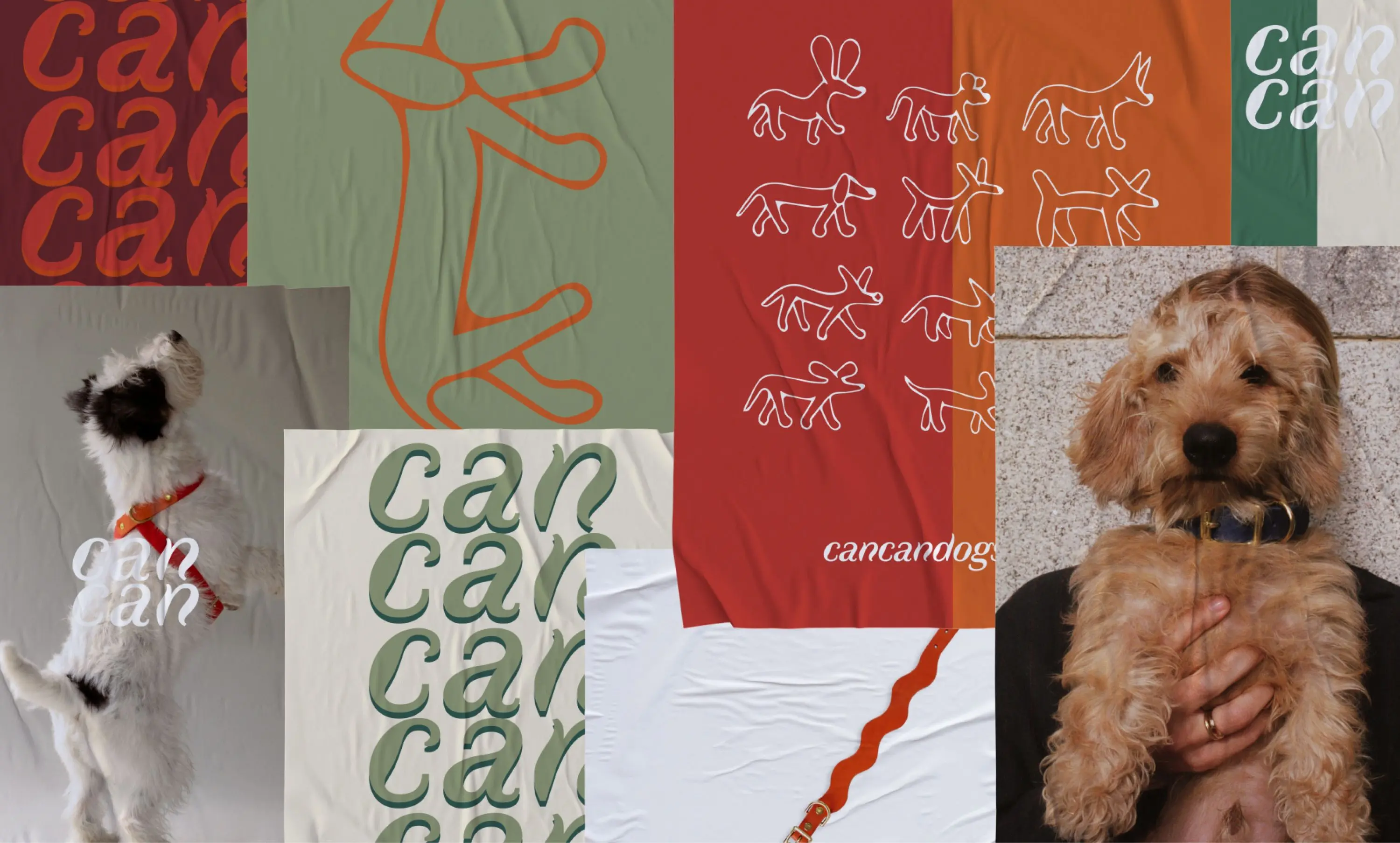 Services:
Branding Identity
Digital & Web Design
Content Strategy & Creation
About the project:
Can Can was born to celebrate the unique relationship between people and their best friends, adventure companions and loyal followers. The collection includes many dog essential accessories, where every detail is taken care of to create a special product. For this project, Wozere did the integral branding and web design.
With a typeface of organic shapes based on animals, we created a dynamic image, which makes direct reference to the wavy silhouettes of the brand. Using color as the main element, we imagined a luminous, casual and fun universe that plays with animations and illustration to turn Can Can into an ode to canine culture.