Quinque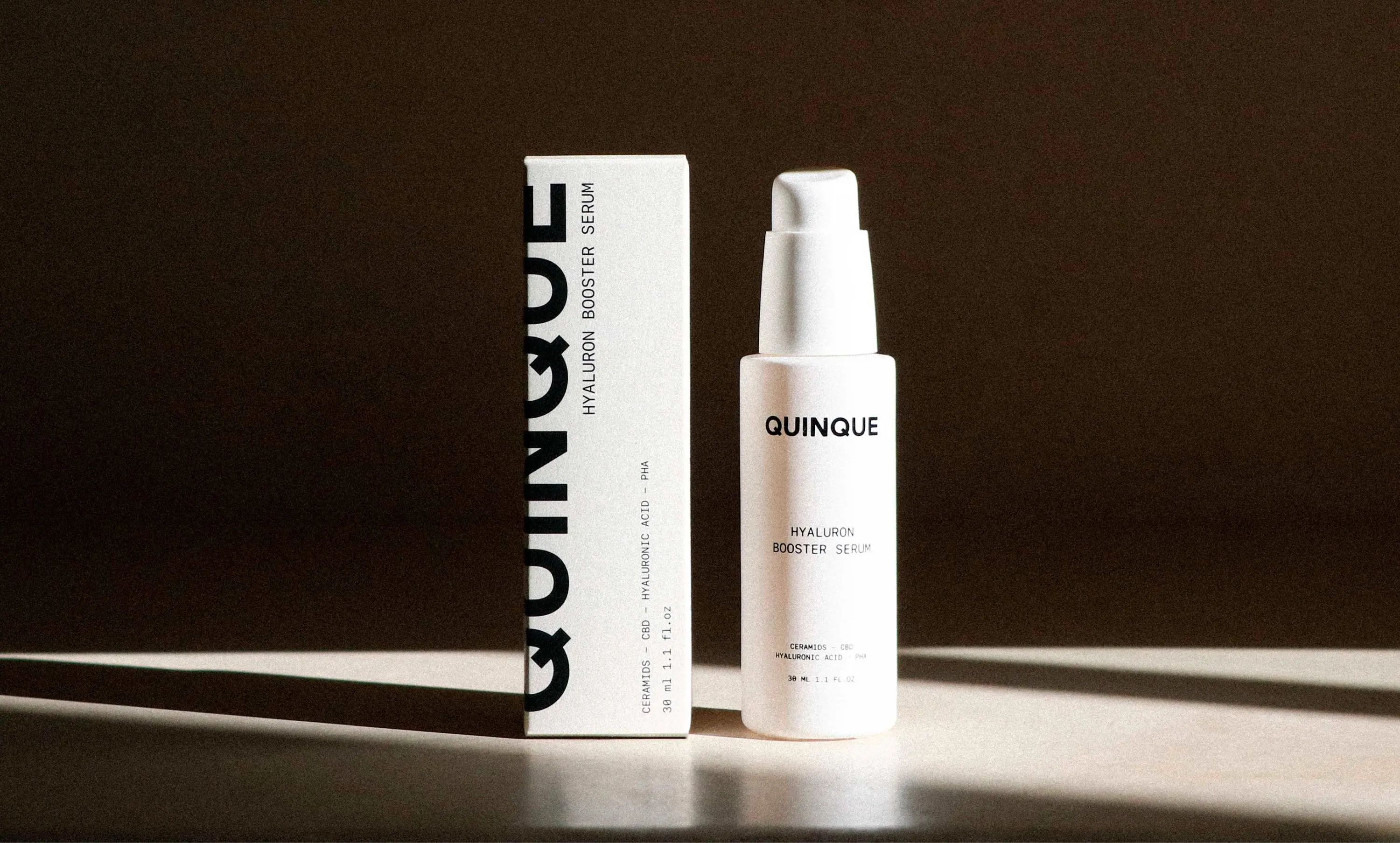 Services:
Branding Identity
Packaging Design
Collaborators:
Pictures by Mariana Vernet
About the project:
Quinque is a cosmetic brand for all skin types, formulated with active molecules in a simple and unisex range. Its products represent the perfect balance between the softness of the natural approach and the effectiveness of scientific cosmetics. At Wozere we took care of the construction of a graphic system and its application in the packaging.
When designing, our main objective was to convey the simplicity and neutrality of the products. We created a graphic system that highlights the effectiveness of the formula all the while preserving the original logo and unifying the color range in a single distinctive green. The prominence of white, together with the use of typography refers to the pharmaceutical preparation of the products. The result is a technical packaging that finds its own voice in the typographic play of the logo.