Isita's First Anniversary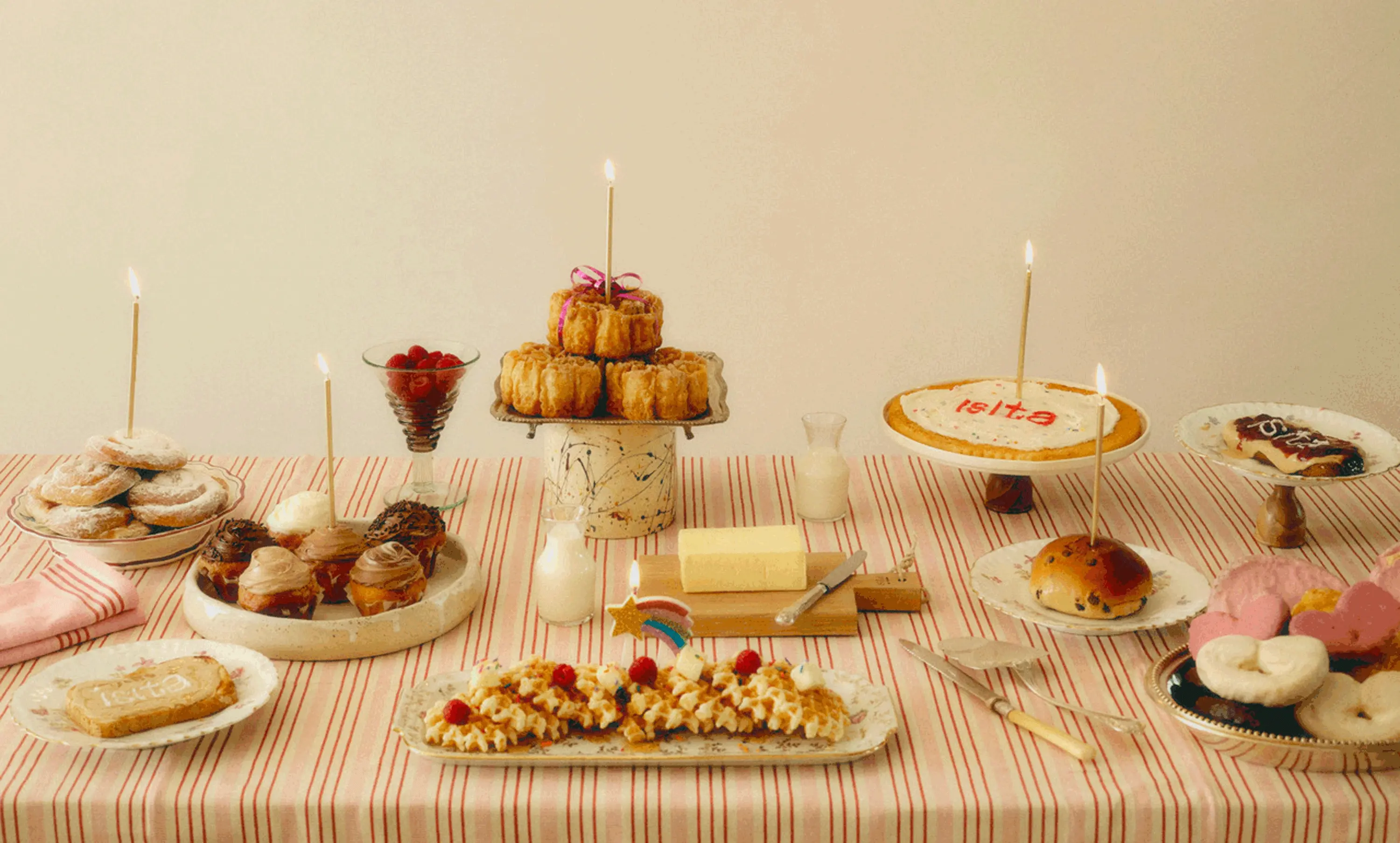 Services:
Campaigns
Art Direction
Creative Direction & Production
Branding Identity
Print
Collaborators:
F&B: Notes on Toste by Ana Tellez
Fotografía: Mariana Vernet, Silvia Retana
About the project:
From creative direction for campaigns to content design and communication, Wozere continues to support Isita one year after its launch. During this time, the brand has not stopped creating collections in collaboration with other creative profiles, remaining in constant change and acting as a platform for new ideas.
To celebrate this first anniversary, Wozere carried out a rebranding that embodies the brands festive spirit. A bright and eclectic color palette and handwritten typography highlight its youthful and warm spirit. This action culminated in the creation of special soap and candles for the occasion. Additionally, Notes on Toste, by Ana Téllez, collaborated in the launch by playing with the concept of birthdays, combining graphics and food & beverage.
Other editorials carried out for collaborations throughout the year include Isita x Tensira, Isita x Los Vasos de Agua Clara, and Isita x Pablo Yubero.