Pacifico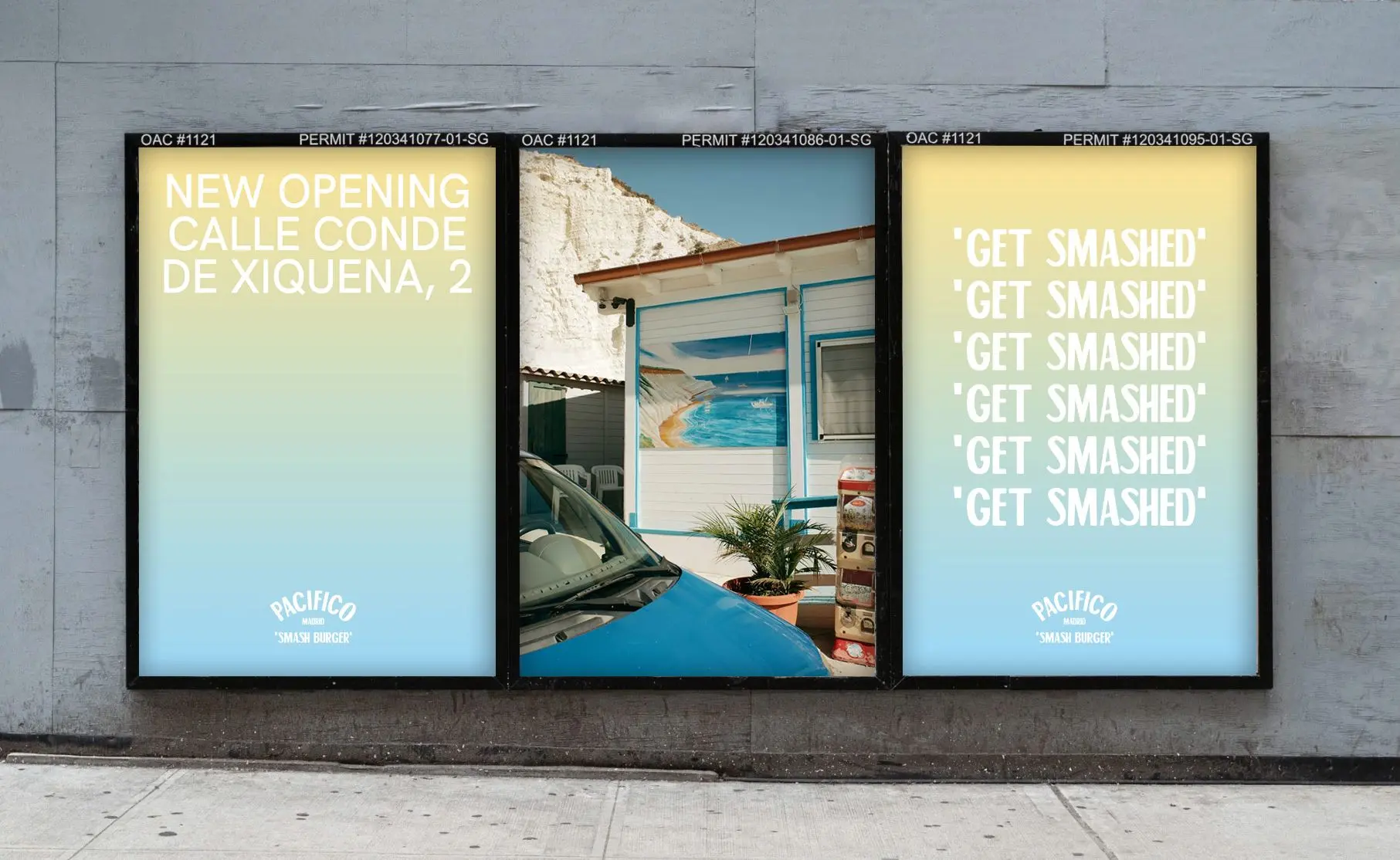 Services:
Branding Identity
Packaging Design
Collaborators:
Pictures by Mariana Vernet
About the project:
Pacífico opens its doors in Madrid, a hamburger restaurant that transports you to the American west coast with the taste of its "smash burgers". Wozere took charge of designing the graphic image of the brand.
The Pacífico restaurant is designed with minimalist architecture to contrast with the distinctive flavor of its hamburgers. When creating the graphic imaginary, we shared the same objective: to generate a visual language that refers to the American coast without the product ceasing to be the protagonist. With a color palette that refers to the sunrise as the main element, we build a simple, characteristic and effective image.